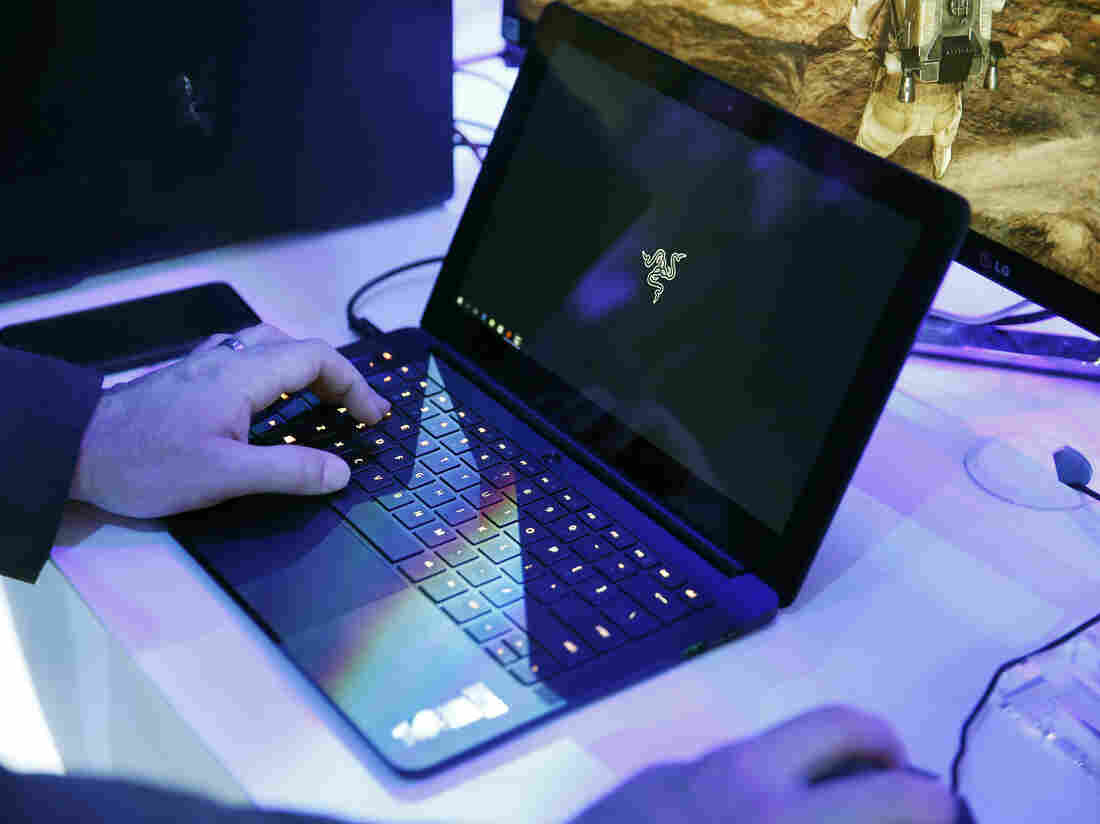 Airline passengers traveling to the U.S. on direct flights from eight majority-Muslim nations can only carry smartphones into the cabin and must place larger electronic devices, like laptops and cameras, in checked baggage under stepped-up security measures, U.S. officials said.
The measures announced Tuesday morning will take effect by Saturday on flights arriving from the eight countries — Jordan, Egypt, Turkey, Saudi Arabia, Kuwait, Morocco, Qatar and the United Arab Emirates.
All are traditional U.S. allies and none is among the six majority-Muslim nations on President Trump's controversial executive order that seeks to temporarily suspend immigration. The president issued a revised executive order on March 6, and that one, like the first one in January, has been blocked by the courts. The six countries cited in Trump's order all have fraught relations with the U.S.
The U.S. officials said the airplane restrictions are based on intelligence indicating that terror groups are still plotting to blow up civilian planes. The officials stress that the latest measure is not related to the president's executive order, but it's certain to draw comparisons amid the ongoing political and legal battle over Trump's immigration order.
Royal Jordanian informs passengers
Royal Jordanian Airline announced the security steps in a tweet on Monday afternoon. It was deleted shortly afterward, but it prompted the U.S. officials to speak to reporters and announce the planned move.
The U.S. officials declined to say specifically why they thought this would enhance security since the move doesn't ban electronic items currently permitted on planes, it just requires that they be placed into checked baggage.
Passengers can still take smartphones or essential medical devices into the cabin. But larger items, including laptops, tablets, cameras, DVD players and electronic games will have to be checked, the U.S. officials said.
The officials cited attacks in recent years by extremists, including the downing of a Russian charter plane in Egypt in 2015, which was apparently caused by an explosive device on the aircraft. The officials also noted airport attacks carried out by gunmen in Brussels and Istanbul in 2016.
U.S. carriers are not affected because none flies directly to the U.S. from airports in the eight named countries.
American officials said they started reaching out on Sunday to make sure the countries and airlines knew these new regulations were coming.
For the past several years, U.S. authorities have expressed great concerns about the bomb making skills of the al-Qaida satellite in Yemen, and have cited group member Ibrahim al-Asiri in particular.
However, U.S. authorities did not say whether the new measure was based on new information or a review of existing intelligence.